Kolejna z propozycji, jak ubrać się do biura. Tym razem głównym punktem jest klasyczna marynarka i kolorowe szpilki.
Przede wszystkim jakość
Chciałabym Wam pokazać wiele z moich "ulubionych" rzeczy: t-shirt z połyskującym obszyciem, z tak cudownie miękkiego materiału oraz marynarkę Simple, którą znalazłam w outlecie za niewiarygodną (jak na Simple) cenę. Jest bardzo dobrze uszyta, cały czas trzyma formę, nic się z nią nie dzieje w trakcie noszenia. To moje pierwsze doświadczenie z tą marką, jednak na pewno nie ostatnie.
No i torebka, o której mówiłam Wam w jednym z wcześniejszych
wpisów
. Zrobiona jest z grubej, porządnej skóry, a każdy jej detal jest solidnie dopracowany. Najbardziej podoba mi się jej wnętrze – obszyte zielonym atłasem, który nadaje jej elegancji i luksusu.
Cały strój zawarty jest w tonacji szarości, dlatego postanowiłam dodać trochę kontrastu zakładając kolorowe buty. Wykonane są z różnych kawałków weluru, dlatego też podkreślają elegancję całego zestawu i idealnie komponują się z szarością spodni.
Do zobaczenia już wkrótce, w nowym, ciekawym (mam nadzieje, że spodoba Wam się) projekcie!
---
There is quite a long time since the last post was published, let alone the Working Girl series one!
The quality above all
This time my proposition is more balanced and in a way much more universal. I would like to present you some of my "favorite" things, like t-shirt with shimmering edging, made of gorgeous silken tissue, Simple jacket, which I found in outlet for incredible (as for Simple clothes) price. It is very well made and it doesn't change the shape while using. It's my first experience with Simple brand, but I can ensure you that not the last one!
And finally the bag, which I have told you earlier about. It is made of thick, good quality leather and every detail is highly done. What I like the most is an inside of the bag – green satin makes it elegant and luxurious at once.
I hope to see you soon with a new, interesting (I hope you will enjoy it as much as I do) project!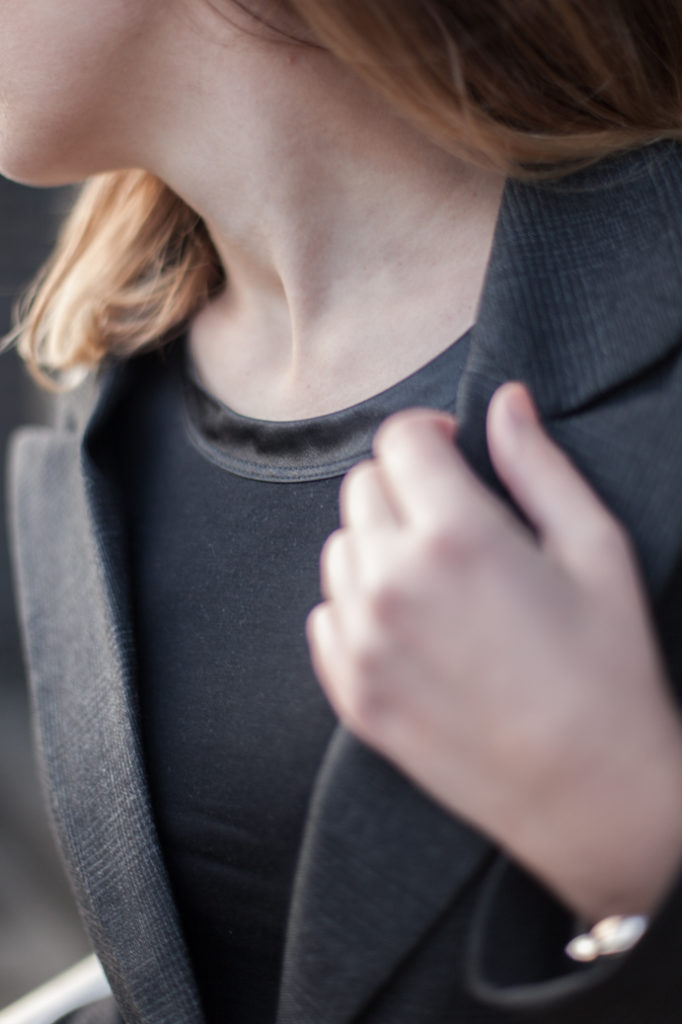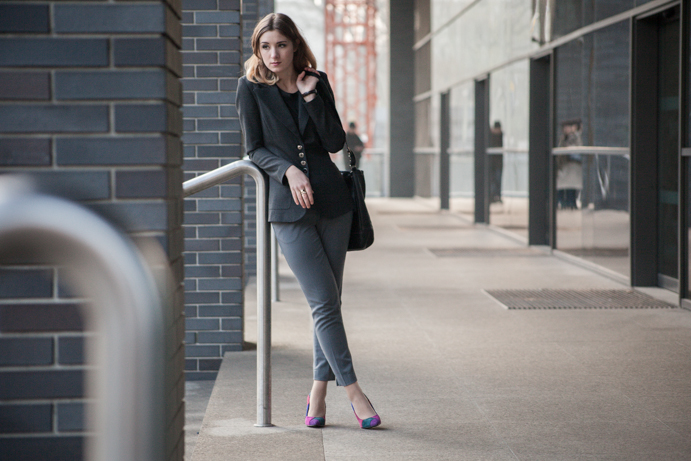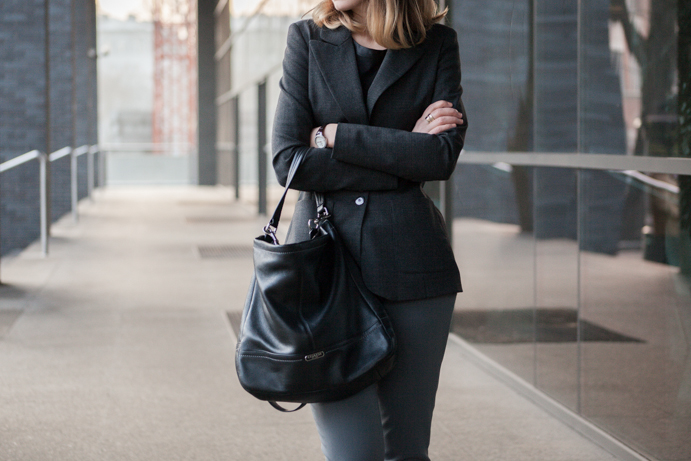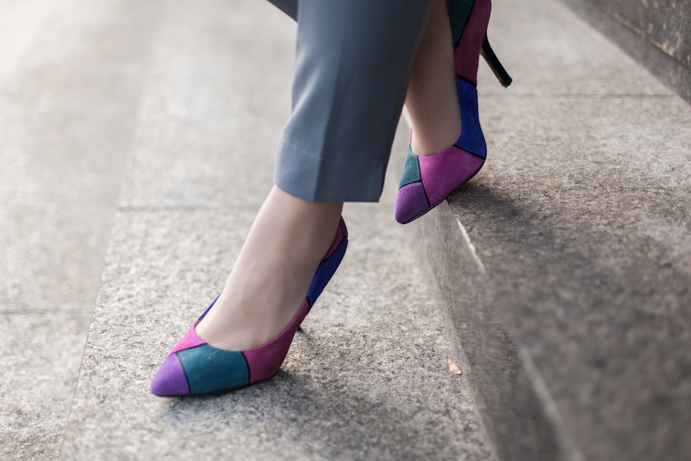 T-shirt Banana Republic | Marynarka Simple | Spodnie Echo | Buty Nine West | Torba Coach | Zegarek Lorus | Pierścionek And Other Stories
T-shirt Banana Republic | Jacket Simple | Trousers Echo | Shoes Nine West | Bag Coach | Watch Lorus | Ring And Other Stories