Moi drodzy! Dziś na pierwszym planie moja futrzana parka, która nie raz uratowała mnie przed mrozem tej zimy.
Do tej pory zimą zawsze nosiłam płaszcze, co może ładnie wyglądało, ale gdy temperatura sięgała nawet kilku stopni poniżej zera, raczej egzaminu nie zdawało.
Wiedziałam, że w tym roku będę o wiele więcej czasu spędzać na zewnątrz, więc powiedziałam sobie: tej zimy nie będę marznąć!
To była miłość od pierwszego wejrzenia. Ta i żadna inna – od razu wiedziałam. Super jest to, że kurtka ma dwie warstwy – cienką, zewnętrzną oraz grubą – odpinane futro w środku. Dzięki temu można ją nosić również jesienią, wiosną i latem (jeszcze nie testowałam, ale już nie mogę się doczekać!). Jestem bardzo zadowolona z tego zakupu.
Z czym ją nosić?
By przełamać monotonię koloru, dodałam mocniejsze akcenty w formie biżuterii. Moim zdaniem ciekawie komponują się futrzanym wnętrzem. Długość do połowy ud optycznie skraca nogi, więc by wydłużyć sylwetkę, zakładam do niej buty na obcasie.
Jakie są wasze sposoby na zimę?
---
My dear!
Today I present you my fur parka that not once saved me from freezing this winter. Until now, I always wore winter coats, which may look nice, but when the temperature reached even a few degrees below zero, they were rather useless.
I knew that this year I will spend much more time outside, so I said to myself: this winter I will not freeze!
It was love at first sight. This one and no other – I knew immediately. The cool thing is that the jacket has two layers – a thin external and a thick outer – removable fur inside. In this way, you can also wear it in autumn, spring and summer (I didn't test it yet, but I can't wait!).
To break the monotony of the colour, I added stronger accents in the form of jewelry. In my opinion, it gives an interesting match with the furry interior.
What are your methods for figting the cold?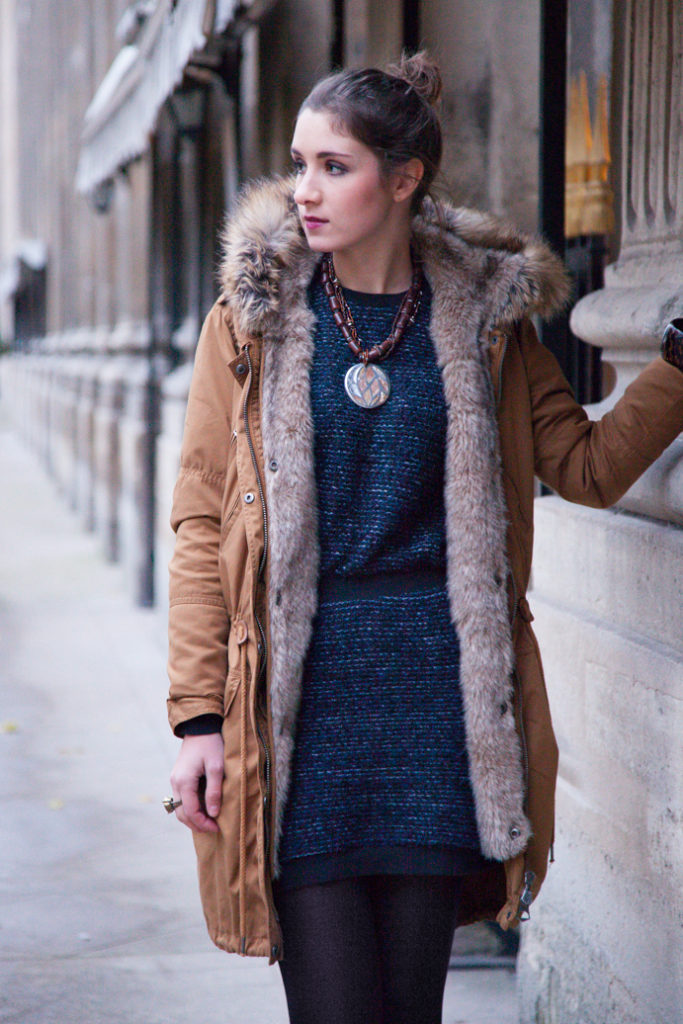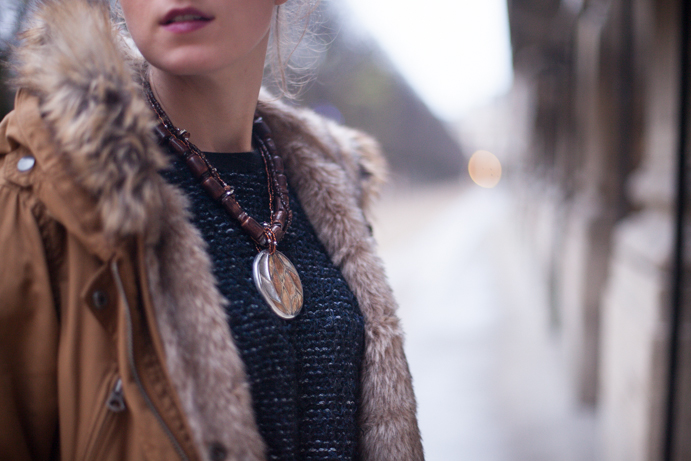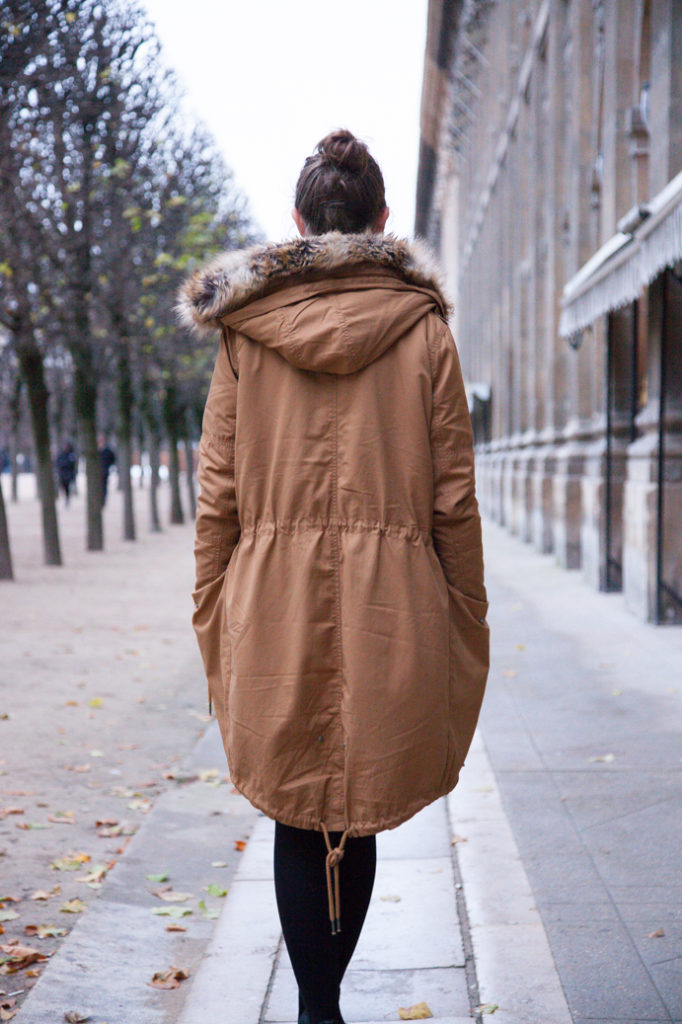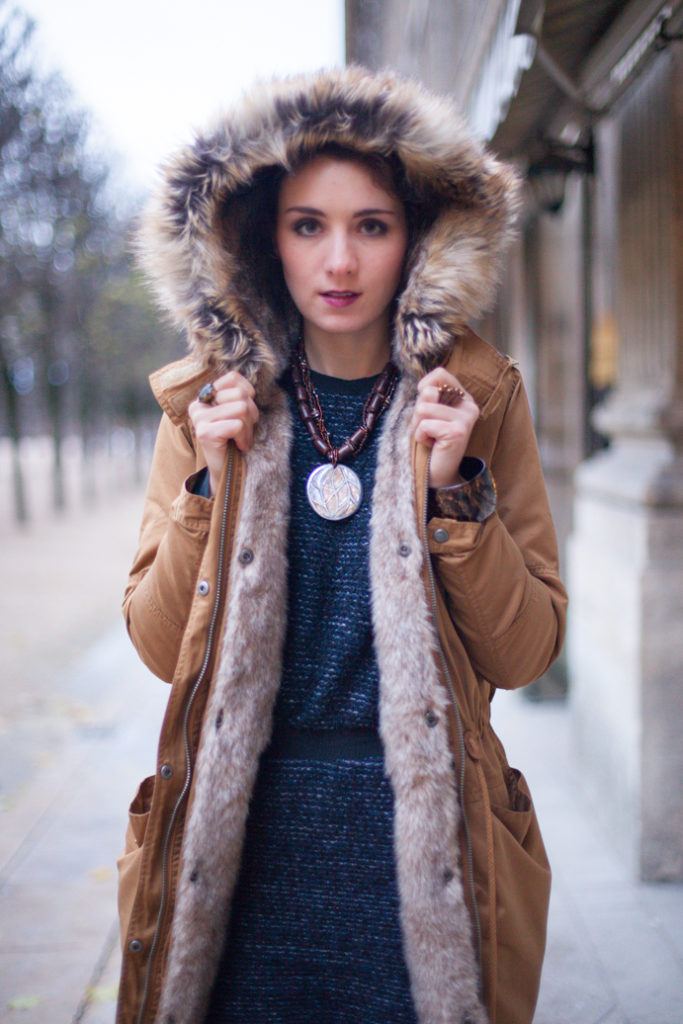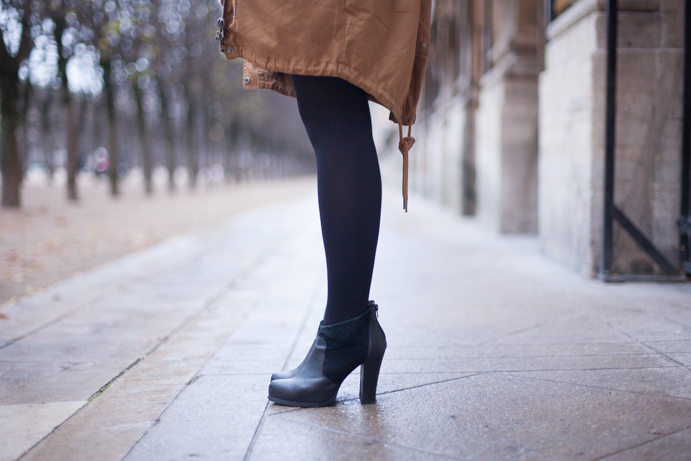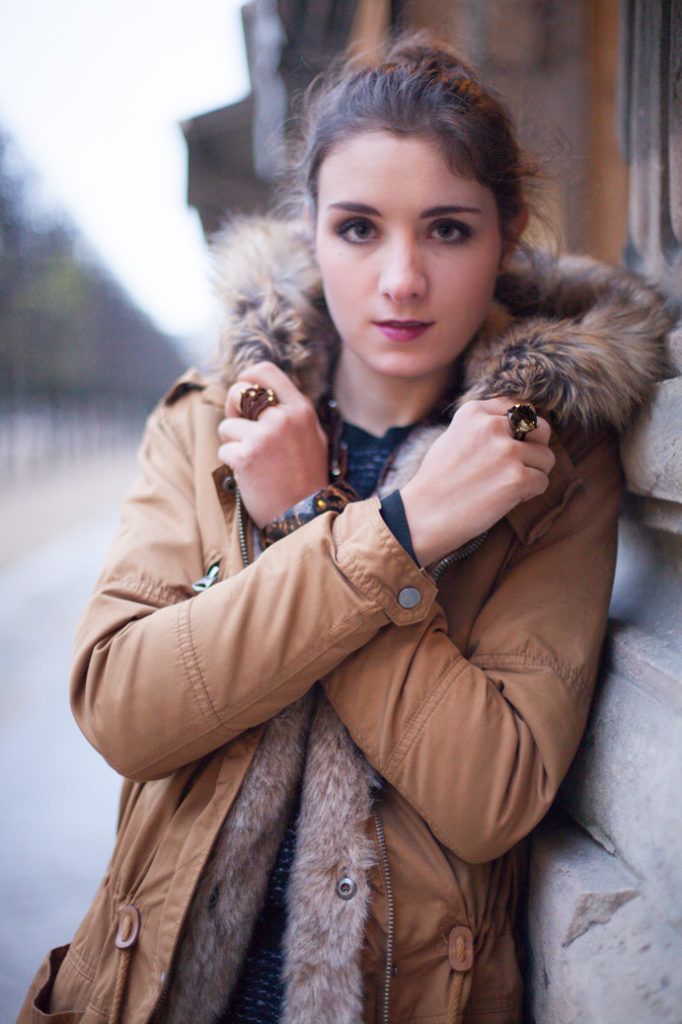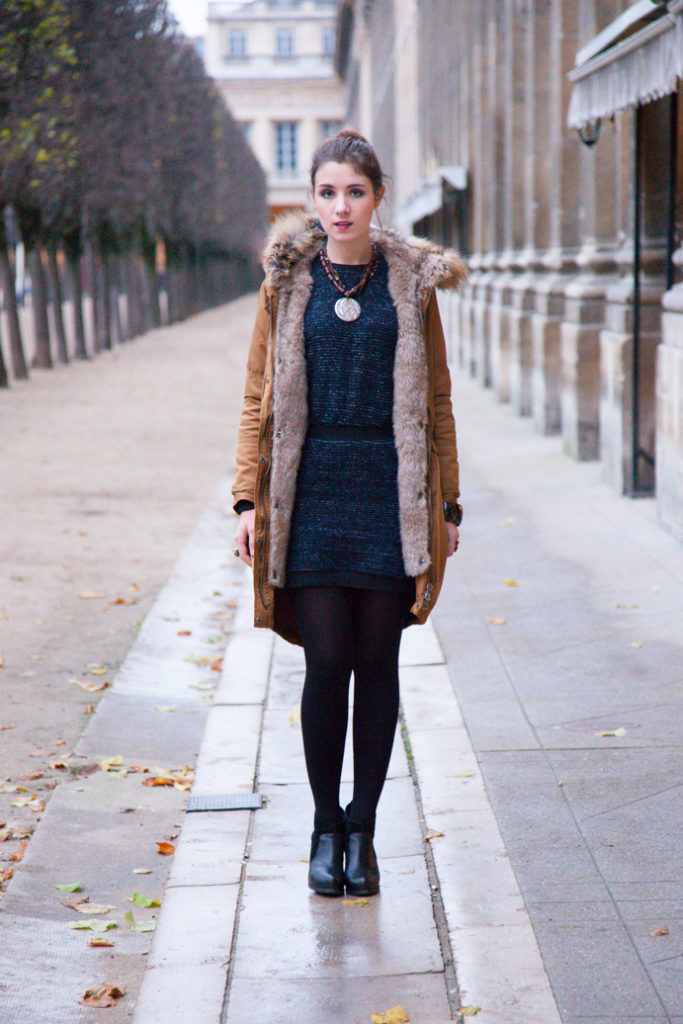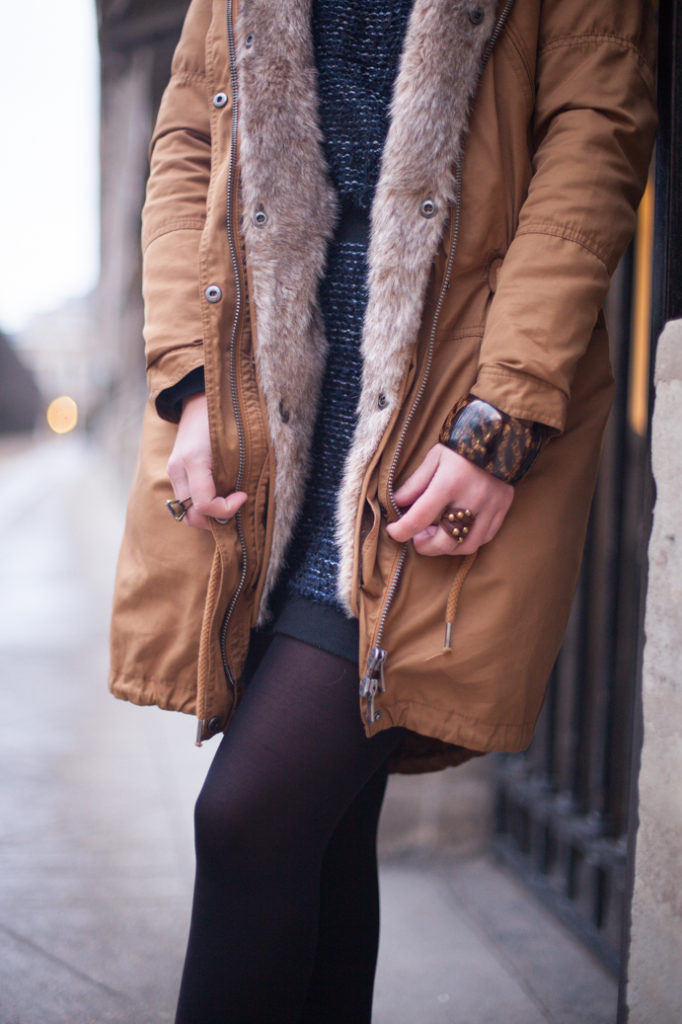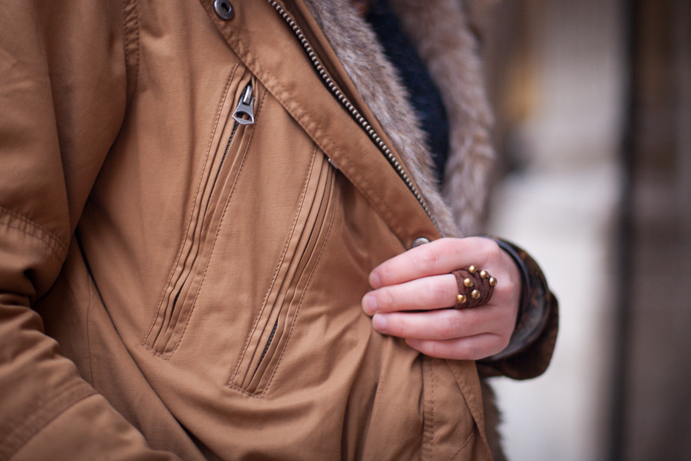 Parka i sukienka Asos | Buty Reserved
Parka and dress Asos | Shoes Reserved