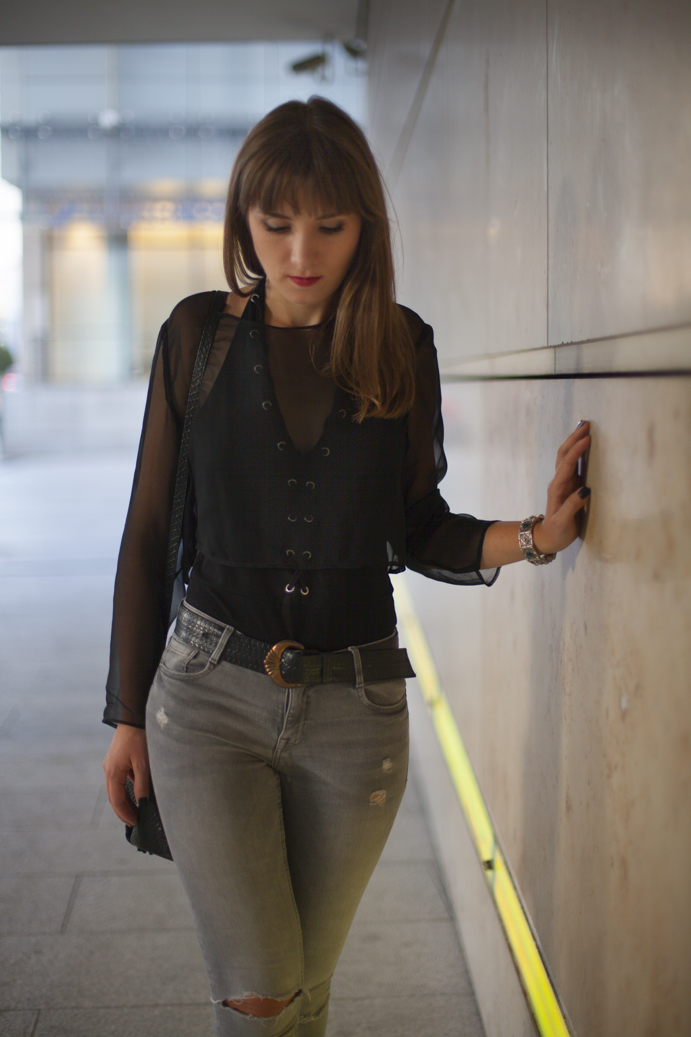 Kolejny rok dobiega końca. Ten minął mi szczególnie szybko.
Dobry rok
Odbyłam wspaniałe podróże, zwiedzając dwa kraje, w których dotąd nie byłam. Spędziłam dużo niezapomnianych chwil z rodziną i przyjaciółmi. Nabrałam wiary w siebie, odkryłam wreszcie sport, który sprawia mi przyjemność. Końcówka roku to nagłe przyspieszenie, zmiana mieszkania, duże zmiany w życiu zawodowym. To także rok, w którym mój blog zyskał nowy wygląd.
Jestem spokojna i zadowolona, szczególnie z pracy, jaką wykonałam w ciągu ostatnich dwóch miesięcy.
Idzie nowe
Zbliża się nowy, 2017 rok. Wiem, że będzie dla mnie jeszcze lepszy. I już nie mogę się go doczekać. 1-szy styczeń to co prawda tylko symboliczna data, ale daje poczucie nowego startu, otwarcia rozdziału. Daje możliwość podsumowania dotychczasowych działań i powzięcia nowych decyzji. Ważne, by nie były to tylko cele zapisane na kartce nowego, pięknego terminarza, ale zmiany, które realnie chcesz wprowadzić w życie i robisz wszystko, by to osiągnąć. Nie ma innej drogi, jak praca nad sobą.
Sylwester
Nadchodzący okres to w końcu Sylwestrowa noc i karnawałowe zabawy. Moje tegoroczna propozycja jest bardzo prosta. Idealna na imprezę czy luźny wieczór wśród znajomych. Bez nadęcia, cekinów i pióropuszy. Zmysłowości dodają tutaj mocno odkryte plecy. By uniknąć bezpośredniości i zachować tajemniczość, założyłam półprzeżroczyste bolerko. Bardzo podoba mi się ten zestaw. Z pazurem, w rockowym stylu, a jednak kobiecy.
2017
Życzę Ci, byś w Nowym Roku zrealizowała wszystkie swoje pomysły. Pamiętaj, że bez woli ich spełnienia, poświęcenia i pracy, pozostaną one tylko marzeniami. Trochę szkoda, bo fajnie byłoby je spełnić.
---
Another year has finished.This one was particularly fast for me.
A Good Year
I made the wonderful trips and visited two new countries. I spent a lot of memorable moments with family and friends. I gain confidence, finally discovered a sport that gives me pleasure. The end of the year was a sudden acceleration: change of appartament, big changes in professional life. It is also the year when my blog has taken a new design.
I am calm and happy, especially with the work I have made in the past two months.
Something new
The new 2017 year is coming. I know that for me it will be even better. And I can not wait for it! 1st of January is only a symbolic date, but it gives the feeling of a fresh start, the opening chapter. You can make a summary of current activities and take some new decisions. It is important that they are not the only the wishes written in a beautiful new agenda, but the changes that you really want to implement and do everything to achieve it. There is no other way, as work on them.
New Year's Eve
The New Year's Eve and carnival parties are coming. My outfit's proposition is very simple. Perfect for a party or a cool evening among friends. Without sequins and plumes. Exposed back ads a lot of sensuality. To keep the mystery, I put transparent bolero. I really like this set. In a rock style, but still feminine.
2017
For the New Year I wish you to realize all of your ideas. Remember that without the will of execution, dedication and work, they will remain only a dreams. It's a shame, because it would be nice to achieve them.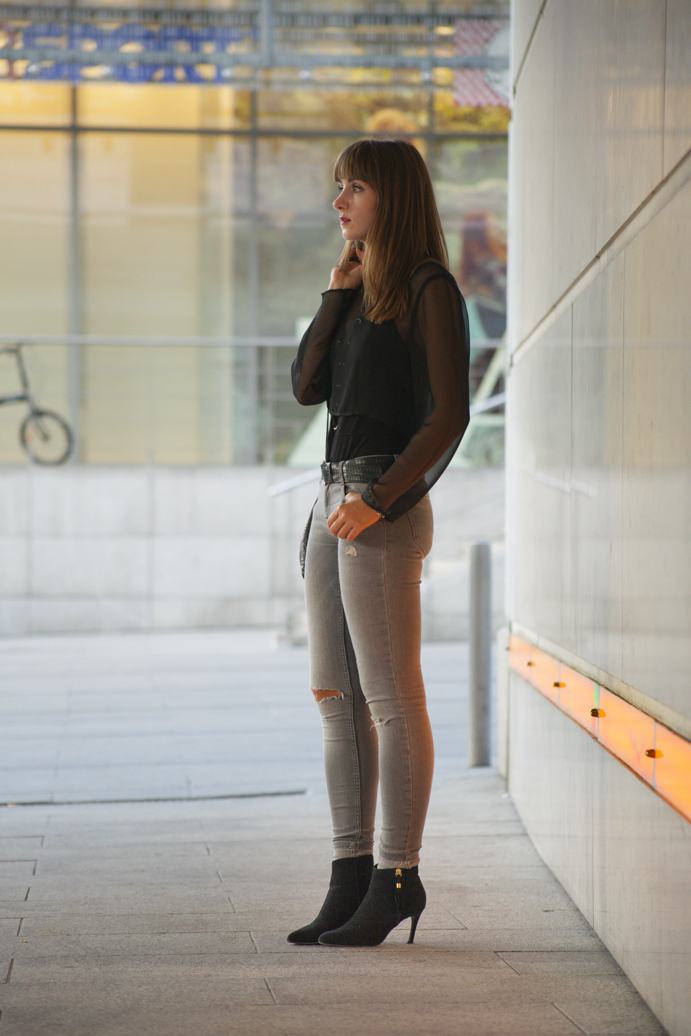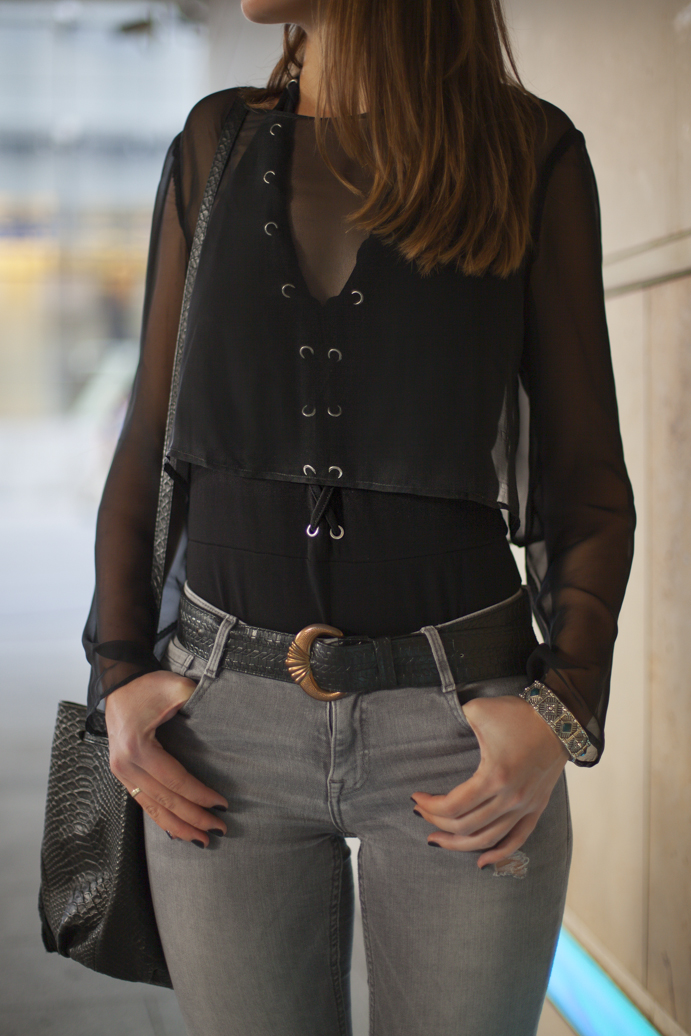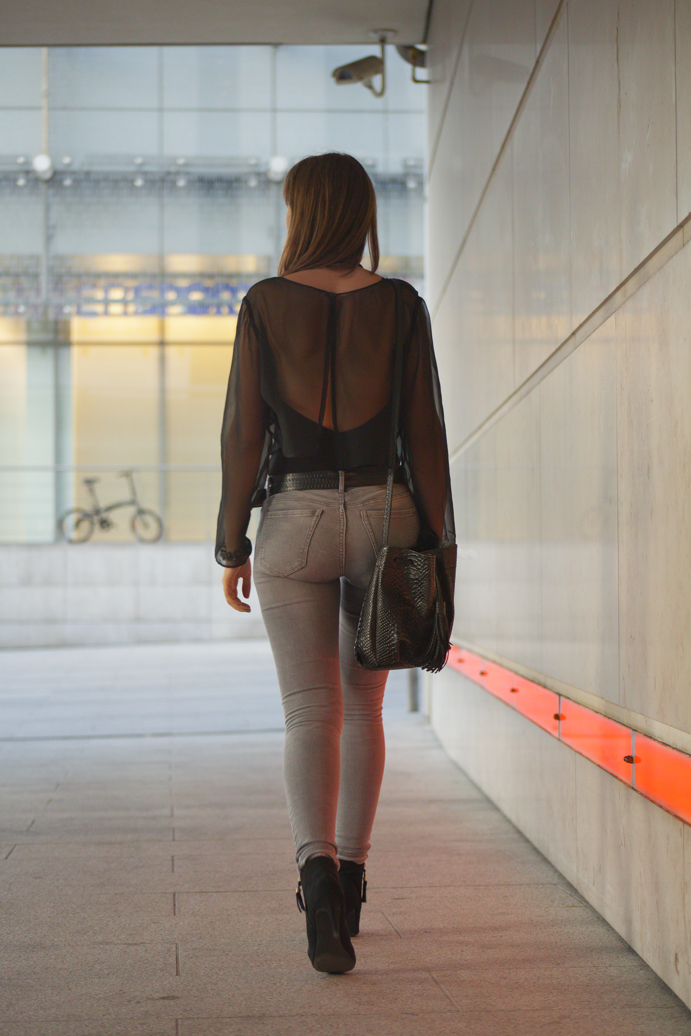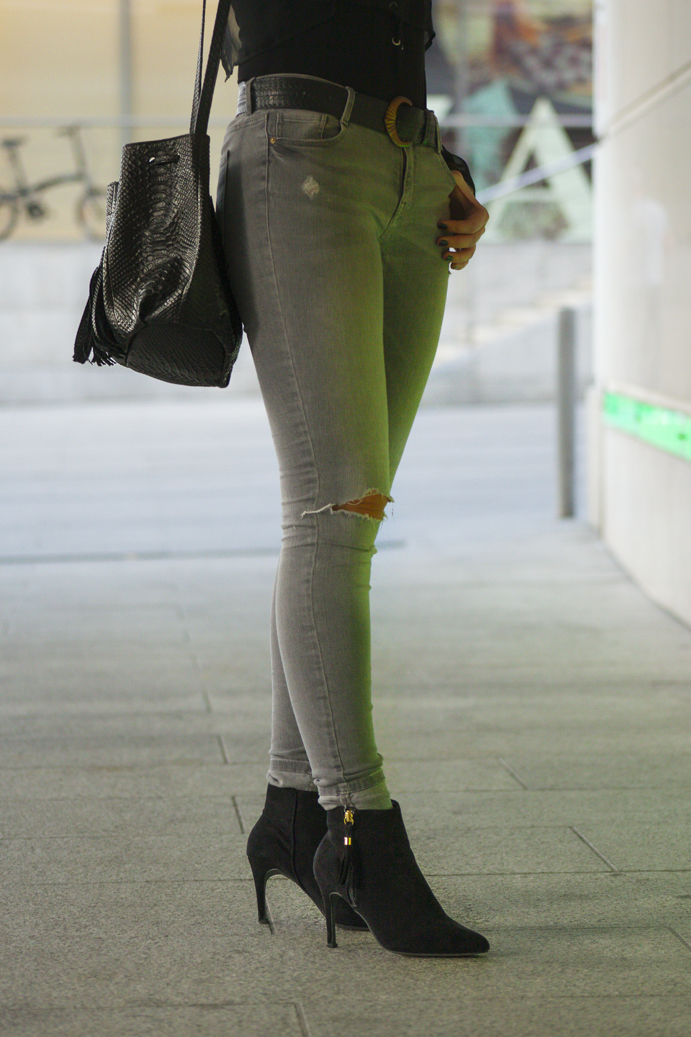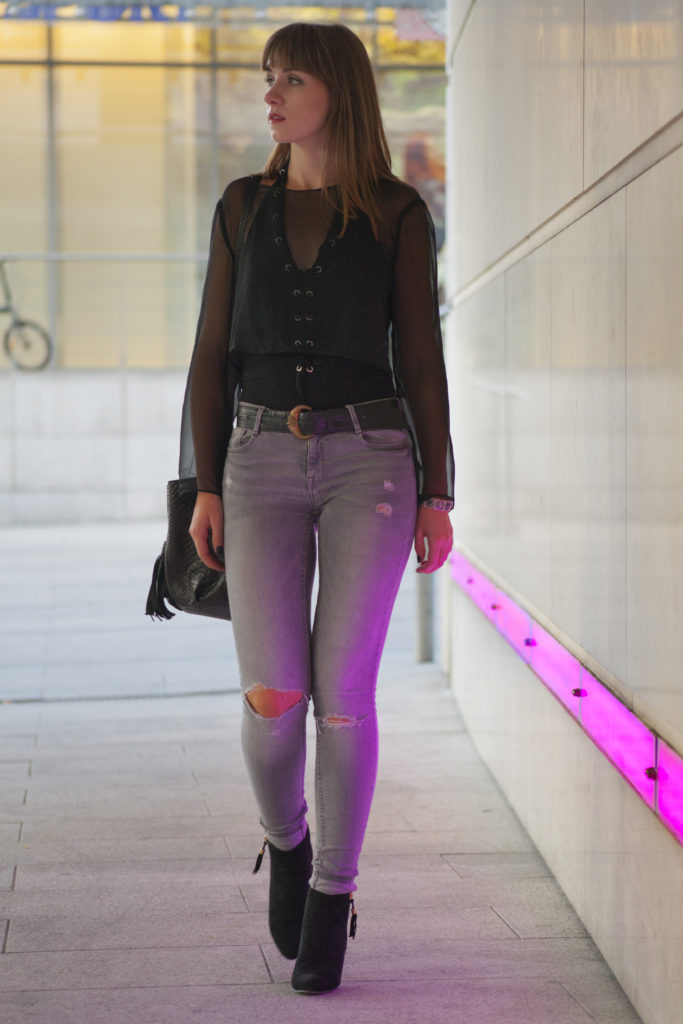 Jeansy Zara | Body Asos | Torebka Zofia Chylak | Buty New Look | Bransoletka Stradivarius
Jeans Zara | Body Asos | Bag Zofia Chylak | Shoes New Look | Bracelet Stradivarius