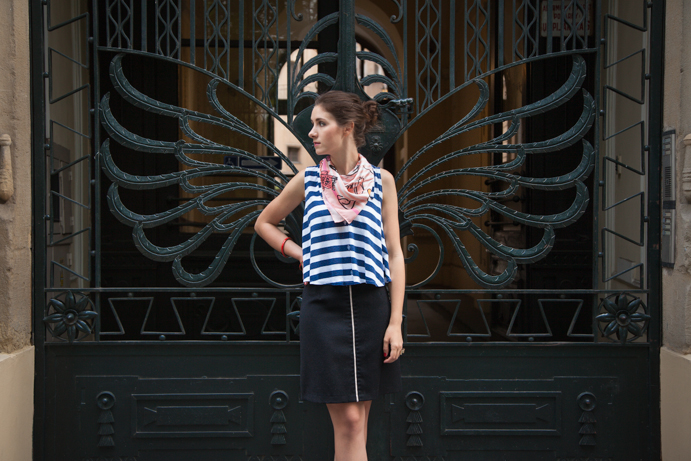 Photos by Eloi Rimmelspacher
Z dedykacją
dla Véronique
Jak
wiecie, nie ubieram się tak na codzień. Chyba za mało mam odwagi. Wiem, że
dzisiejszy look nie wszystkim przypadnie do gustu, jest bardzo specyficzny.
Do
skomponowania tego zestawu zainspirowała mnie pośrednio apaszka, którą
dostałam.
Merci encore une fois Véronique,
l'écharpe est magnifique!
Jak widzicie na zdjęciach, jest piękna.
Zastanawiałam się, jak ją nosić – stwierdziłam, że zasługuje na specjalne towarzystwo.
Niebanalne.
Przyjrzałam
się więc bliżej stylowi Sonii Rykiel – znalazłam tam dużo kolorów podstawowych,
geometrii, elementów "zapożyczonych" z męskiej garderoby. Wszystko to tworzy
lekki chaos, ale gdy przyjrzymy się pojedynczym sylwetkom zauważymy, że
wszystkie części dobrze się ze sobą łączą i współgrają. Całość zawsze wydaje
się super wygodna, ale też bardzo kobieca.
Styl
Sonii Rykiel kojarzy mi się ze stylem Paryżanek. Jest niewymuszony, to jakby
przypadkowo założone, niekoniecznie pasujące do siebie ubrania. Jednak całość
oszałamia efektem i oryginalnością. I zawsze przychodzi mi do głowy: no tak, że
też wcześniej o tym połączeniu nie pomyślałam!
Taki
też jest ten post. Pomimo, że kompozycja jest trochę dziwna, czuję się bardzo
kobieco i wyjątkowo!
Bisous
:*
Dedicated
to Véronique
As
you know, I don't wear clothes matched like that everyday. I wish I have enough
courage. I know that today's look can not appeal to everyone, it is very
specific.
To
compose this outfit I was indirectly inspired by the scarf, that I received. Merci encore une fois Véronique, l'écharpe
est magnifique! As you can see in the pictures below it is beautiful. I
wondered how to wear it – I decided that it deserves a special company.
Remarkable.
So
I took a closer look on Sonia Rykiel's style – I found a lot of primary colors,
geometric shapes, elements "borrowed" from the men's wardrobe. All of
this creates some chaos, but when we take a look at a single silhouette, we can
observe that all the parts are connect with each other and interact. As a
result, it always seems to be a super comfortable, but also very feminine.
Sonia
Rykiel style reminds me of the parisian girls style. It is effortless, like the
clothes put together at random, not necessarily matching. However, the effect is
stunning and original. It always comes to my mind: wow, why I didn't think
about this type of matching the clothes before?
This
post is like that. Although the composition is a bit strange, I feel very
feminine and unique!
Bisous :*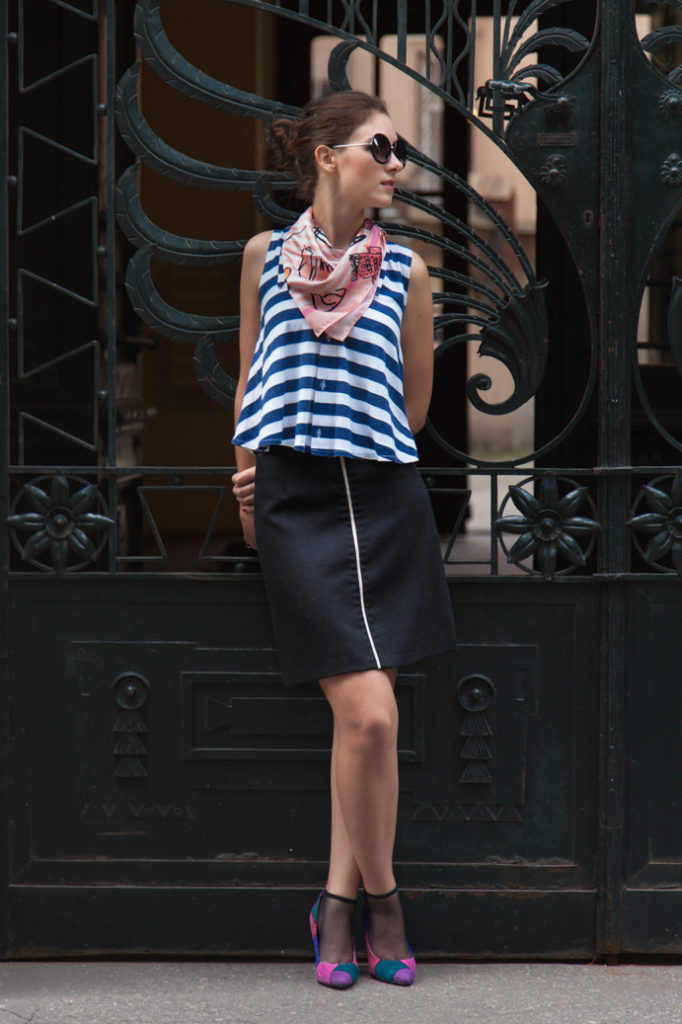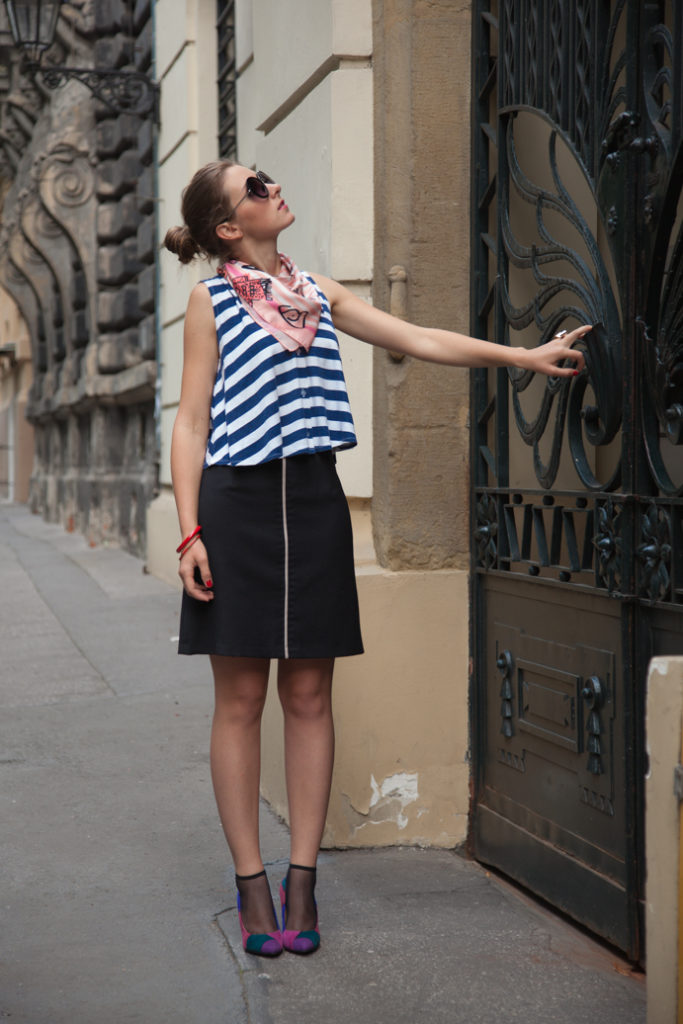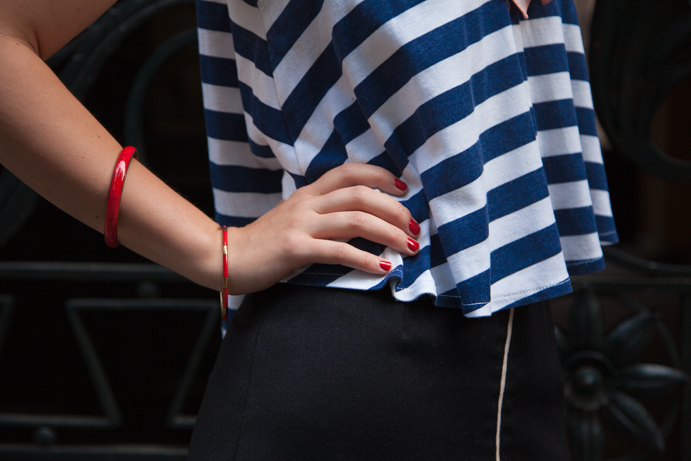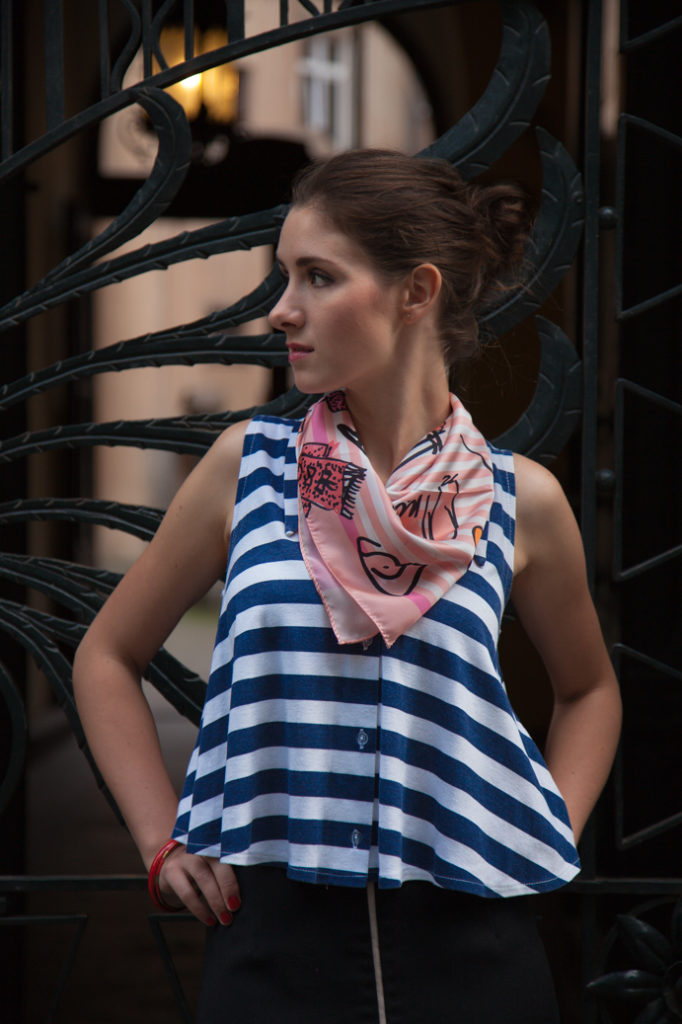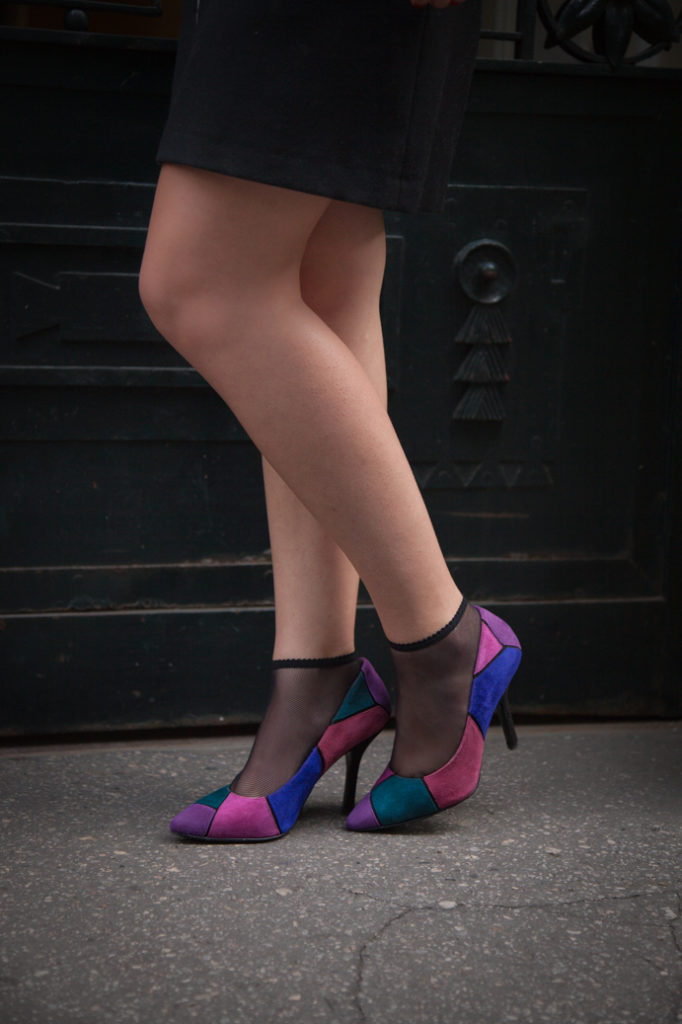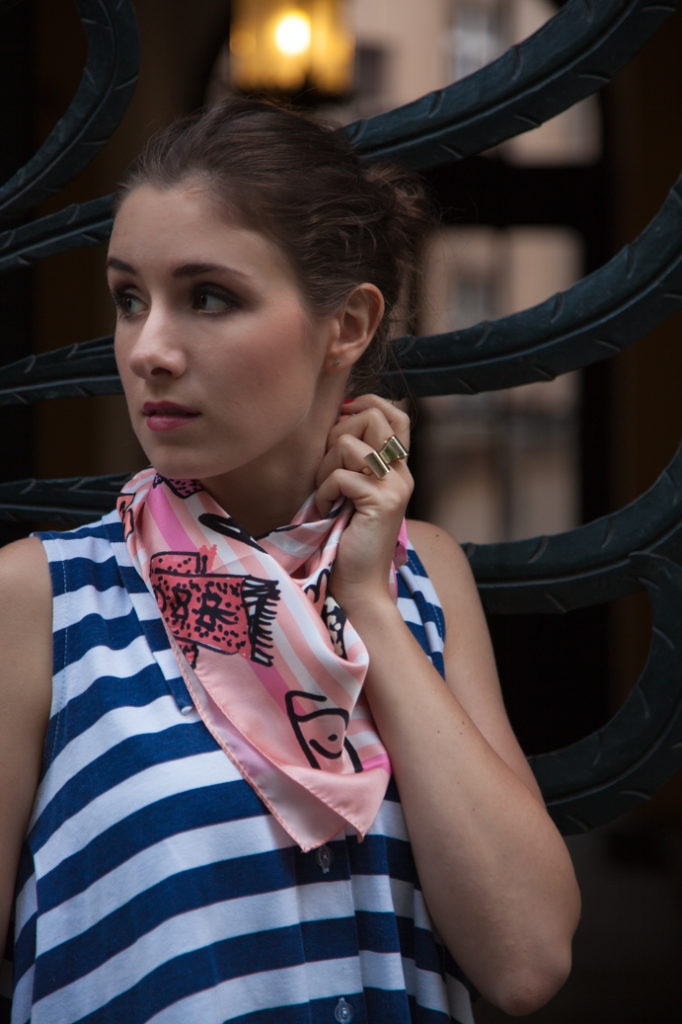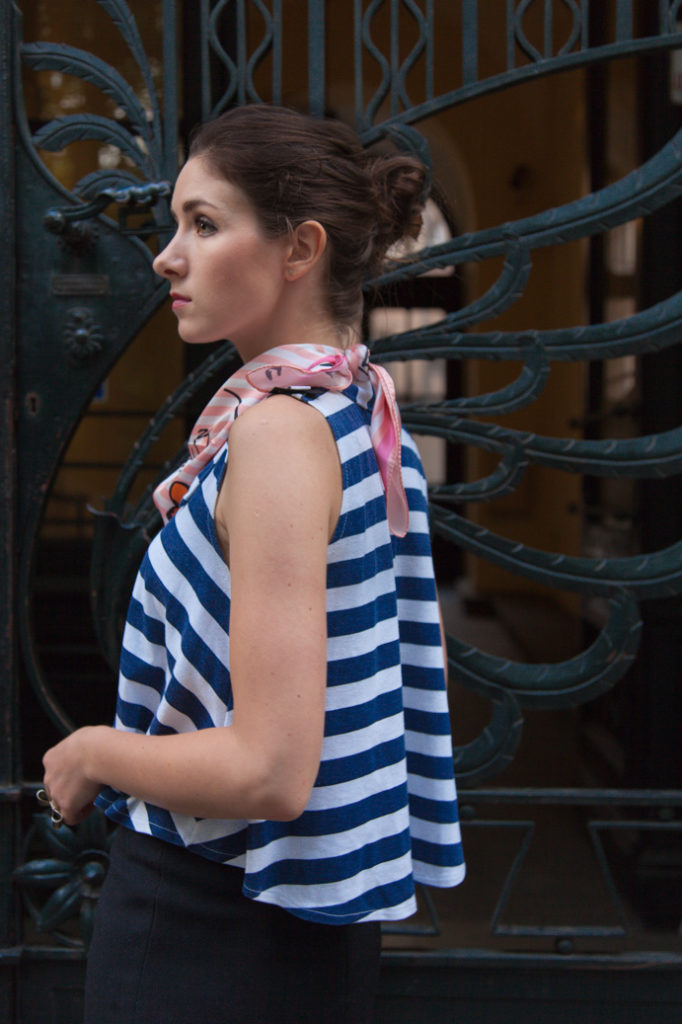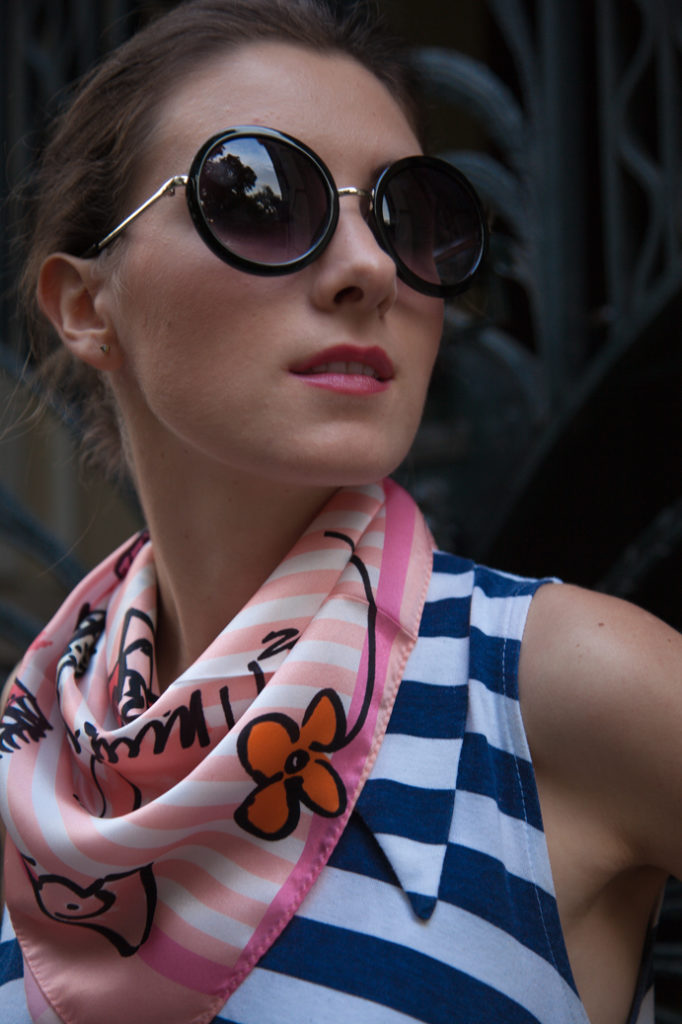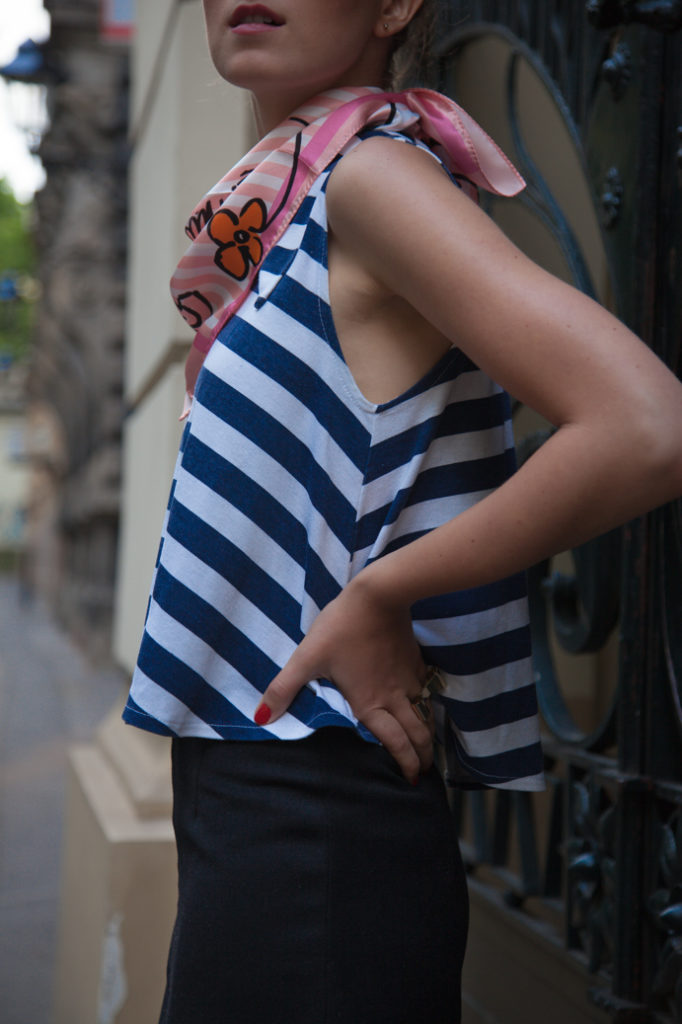 Spódnica
Simple | Apaszka Sonia Rykiel | Buty Nine West
| Bransoletki Stradivarius |
Pierścionek Asos | Skarpetki Gerbe | Okulary New Look
Skirt
Simple | Scarf Sonia Rykiel | Shoes Nine West
| Bracelets Stradivarius | Ring Asos | Socks Gerbe | Sunglasses New Look