Zaglądając tutaj pewnie zauważyliście moją słabość do plisowanych spódnic. I do złotych tkanin. Tak więc obok tego cuda nie mogłam przejść obojętnie.
Czy lepiej jest przemyśleć zakup czy kupić od razu?
Rzadko zdarza mi się robić zakupy impulsywnie, więc przymierzyłam i poszłam do domu, by przemyśleć zakup. Następnego ranka byłam pewna, że chcę mieć tą spódnicę, ale trochę z bijącym sercem szłam w kierunku Galerii. Był środek wyprzedażowego szału i bałam się, że ktoś mógł podjąć decyzję szybciej. Ale czekała na mnie ostatnia sztuka – tym razem mi się udało.
A Wy? Jakie macie nawyki zakupowe? Kupujecie od razu i dopiero w domu zastanawiacie się, czy to była dobra decyzja, czy raczej myślicie, myślicie, a potem umieracie ze strachu, że już nie ma (lub z rozpaczy, bo serio nie ma)? A może macie jeszcze inną strategię? Ciekawa jestem.
Pozdrawiam!
---
As you are comming here from time to time, you may noticed my weakness for pleated skirts. And the gold textile. So I couldn't pass by indifferrently next to this beauty.

I rarely shop impulsively, so I tried it on and went home to think about buying. The next morning I was sure that I wanted this skirt so badly, but I walked to the shopping center with a beating heart. It was the middle of the crazy winter sales and I was afraid that someone could make a decision more quickly than I actually did. But the last piece was waiting for me – this time I had a lot of chance.
And you? What are your shopping habits? Are you buying at once, and only at home wondering if it was the right decision? Or rather you are thinking, thinking, and then dying of fear that you won't find the dreamed product in the shop again (or dying of desperation, because seriously you can't find it)? Or maybe you have a different strategy?
I'm so curious.
See you soon!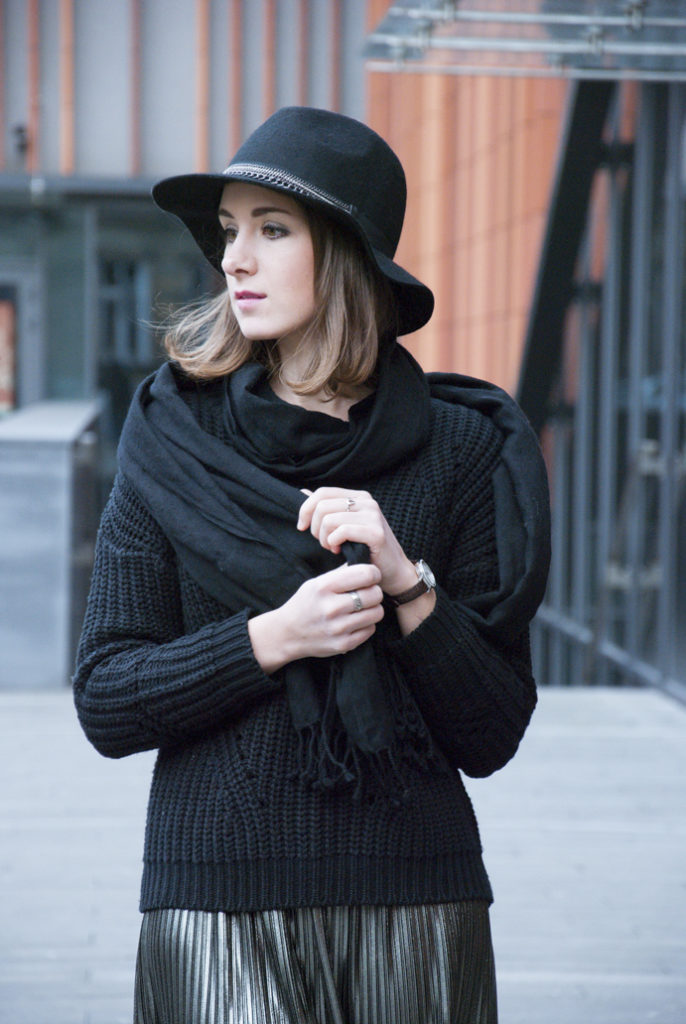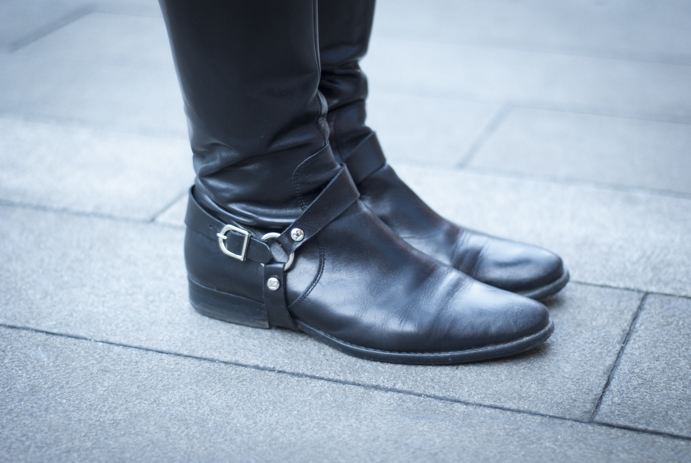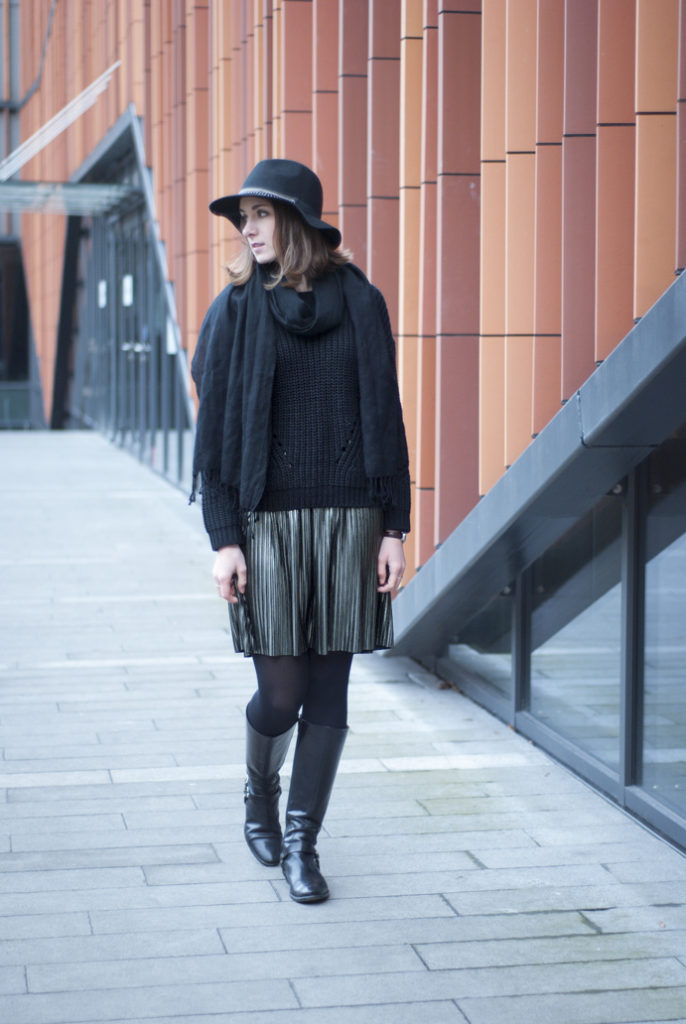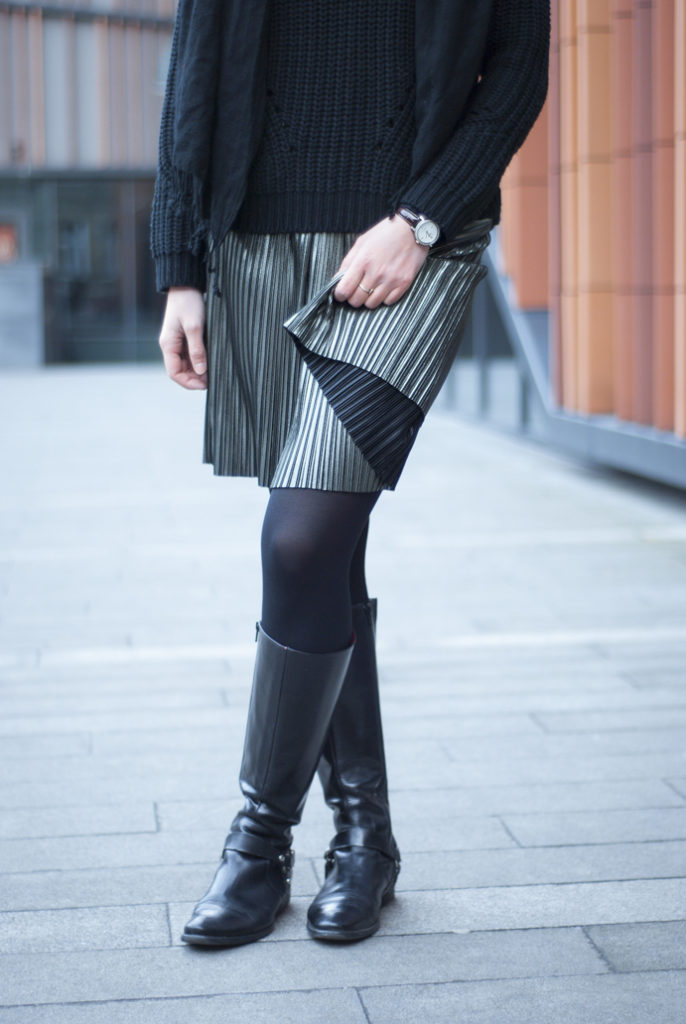 Spódnica, sweter, kapelusz Promod | Szal IKKS | Zegarek Lorus | Buty Kazar
Skirt, sweater, hat Promod | Scarf IKKS | Watch Lorus | Shoes Kazar