Nastał długo wyczekiwany przeze mnie dzień. Zarówno prywatnie, jak i blogowo. Otwieram nowy rozdział!
Metamorfoza bloga
Jak widzisz, blog przeszedł sporą metamorfozę. Jest bardziej rozbudowany, przyjazny i ma lepszy wygląd. Jeszcze nie wszystkie rzeczy działają tak, jak trzeba, ale w miarę upływu czasu będę dostosowywała starsze treści by lepiej wyświetlały się na nowym blogu. Jestem z niego dumna, bo nareszcie wygląda tak, jak go sobie wyobrażałam od początku.
30-te urodziny
Niedawno obchodziłam też moje urodziny – 30-te. To dosyć częste, że wraz z dużymi rocznicami czy okrągłymi datami czujemy się w obowiązku patrzeć wstecz, analizować, nakręcać nostalgiczną spiralę. No cóż, będzie inaczej: z nadzieją patrzę w przyszłość. Wiele się w moim życiu zmienia, mogę nawet powiedzieć, że żyję w ciągłej zmianie. I bardzo to lubię, bo odpowiednio przeprowadzone zmiany prowadzą wyłącznie do poprawy jakości życia.
Stale odkrywam siebie i definiuję mój styl. I właśnie teraz zaczynam czuć się dobrze sama ze sobą. Bardziej się lubię i akceptuję. Chcę jeszcze pełniej realizować moje marzenia i rozwijać to miejsce.
Dziękuję Wam, że byliście ze mną przez ostatnie 3 lata. Razem się uczymy, rozwijamy i zmieniamy na lepsze.
Bonus – filmik
A propos nauki, dziś, z okazji otwarcia bloga chciałam zaprezentować Wam mały bonus w postaci filmu. Mieliśmy ogromną frajdę nagrywając go. Z drugiej strony kamery oczywiście mój niezawodny specjalista Eloi <3 Jest to natomiast mój debiut w charakterze montażysty, choć Eloi bardzo mi pomagał.
Zobacz go koniecznie w jakości HD z włączonym dźwiękiem – muzykę skomponował Eloi!
Czekam na Wasze opinie i życzę Wam cudownego dnia!
---
So, here we are a big day that I was waiting for so long! Both privately and concerning my blog. I open a new chapter!
Metamorphosis of the blog
As you can see, the blog has undergone a significant metamorphosis. It is more versatile, friendly and has a better appearance. Still, not everything works as it should, but as time went on I adjust the older content to the new appearance. I am so proud of it, because finally it looks like I have imagine it on the beginning.
30th birthday
I recently celebrated my birthday too – I am already 30! It is quite common that with the large round anniversaries we feel obliged to look back, analyze and turn the nostalgic spiral. Well, this time it would be different: I am full of hope for the future. A lot has changed in my life, I can even say that I live in constant change. I really like it because well organized change leads only to improvement of the quality of life.
I am discovering myself and constantly define my style. And I am starting to feel good about myself: I accept and like me more. And I want make my derams come true and develop this place.
Thank you for being with me in the last three years. Together we learn, grow and change for the better.
Bonus – video
Speaking of learning, today at the opening of the blog I wanted to present you a little bonus in form of a film. We had a lot of fun turning it. On the other side of the camera, of course, my specialist Eloi <3 It is also my debut as an editor, though Eloi helped me a lot.
Remember to watch it in HD version with the speakers on – the music was composed by Eloi!
I am waiting for your feedback and wish you a wonderful day!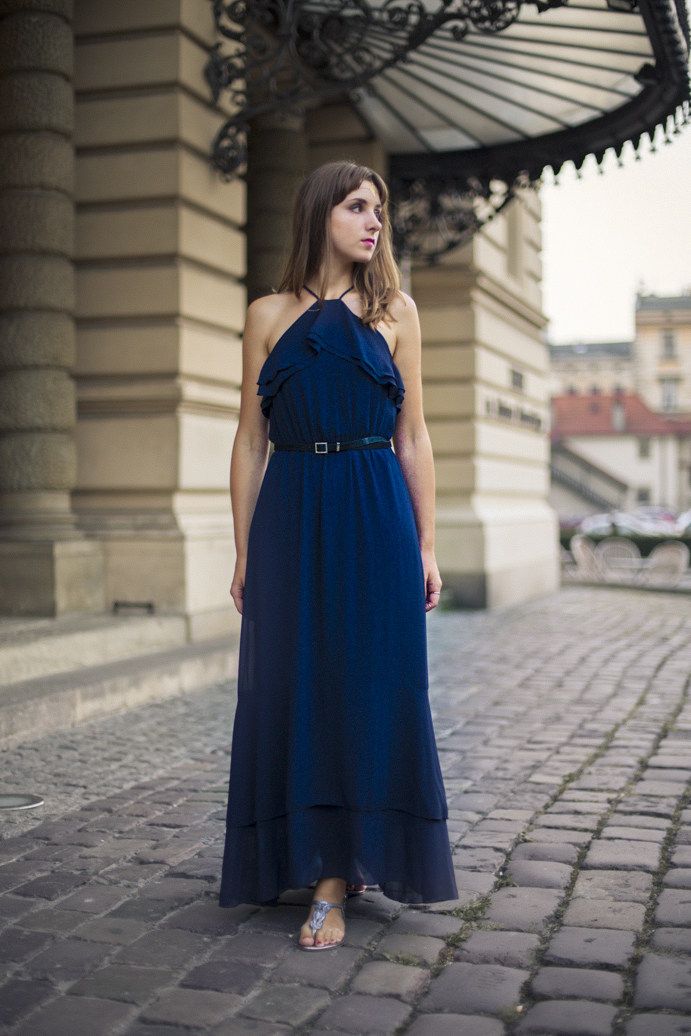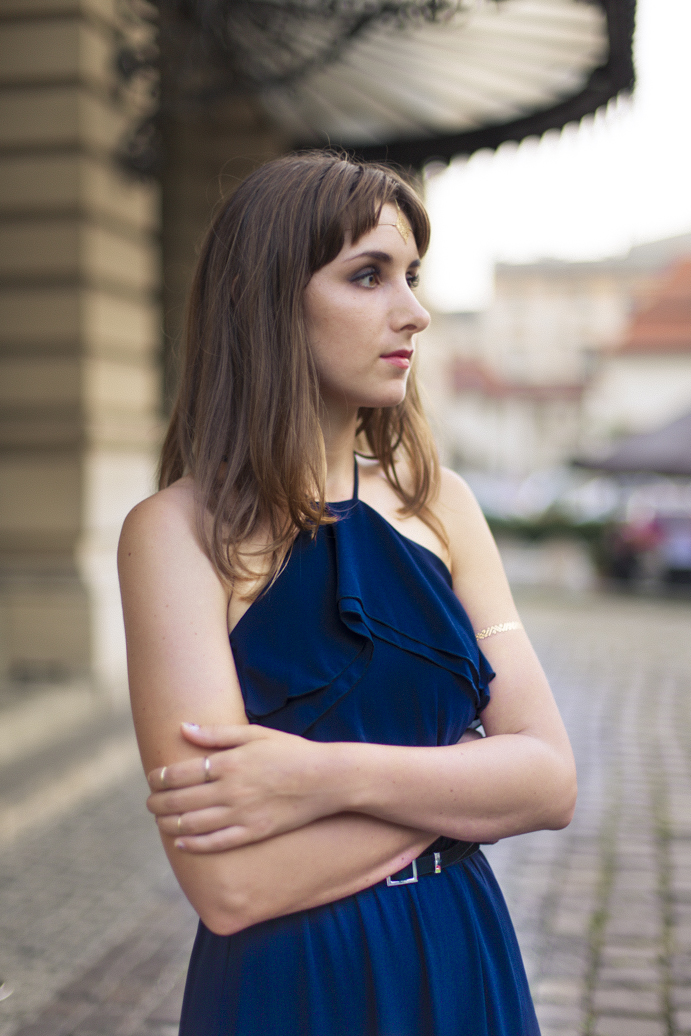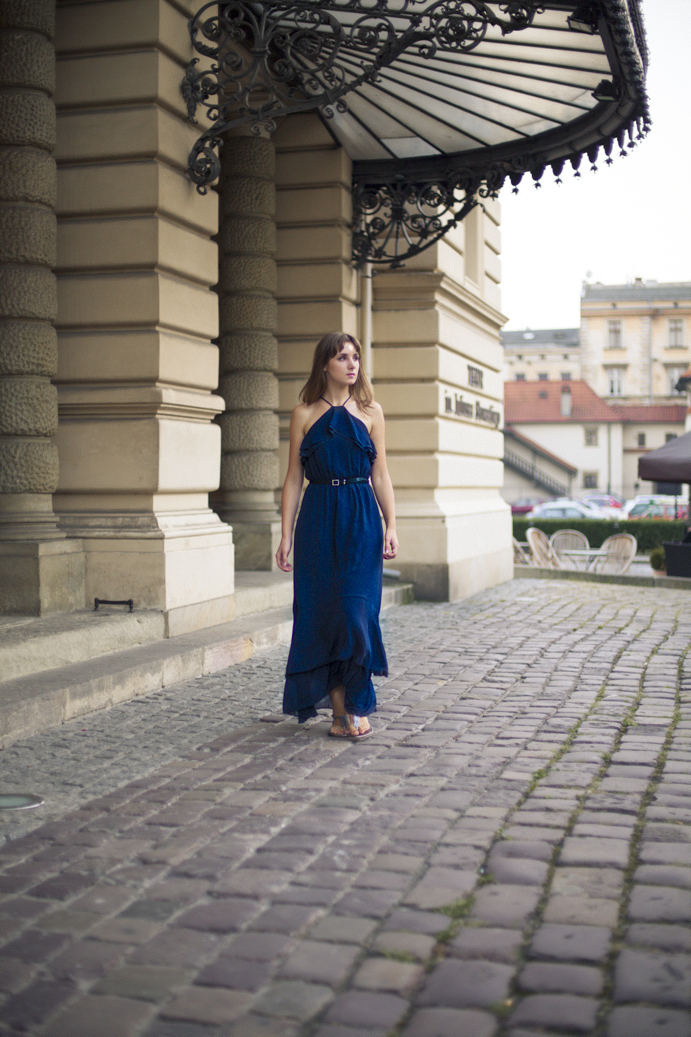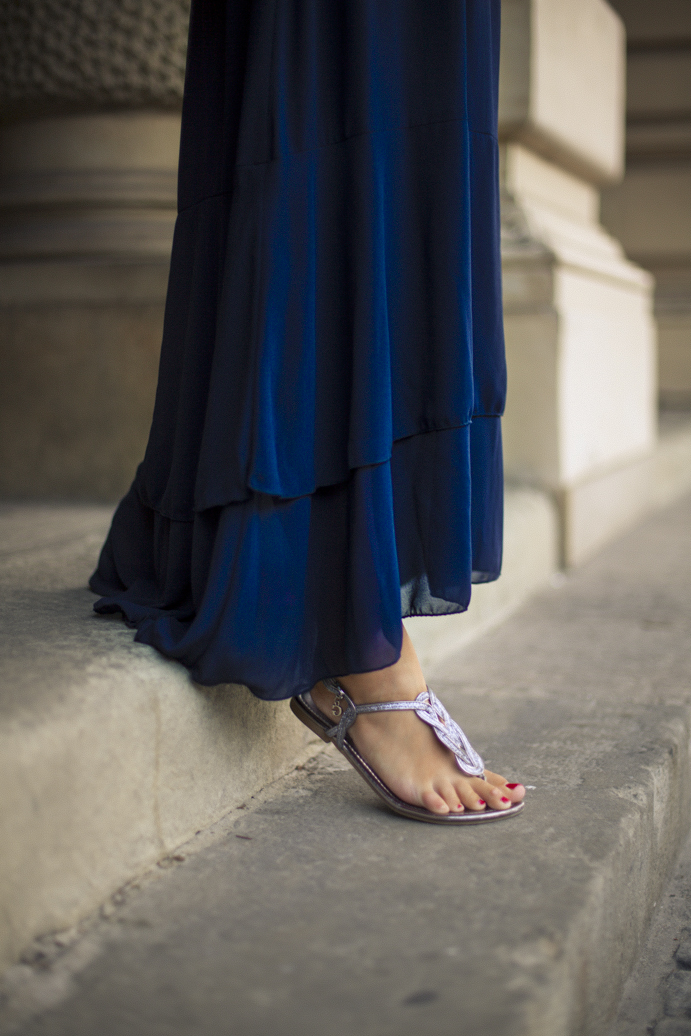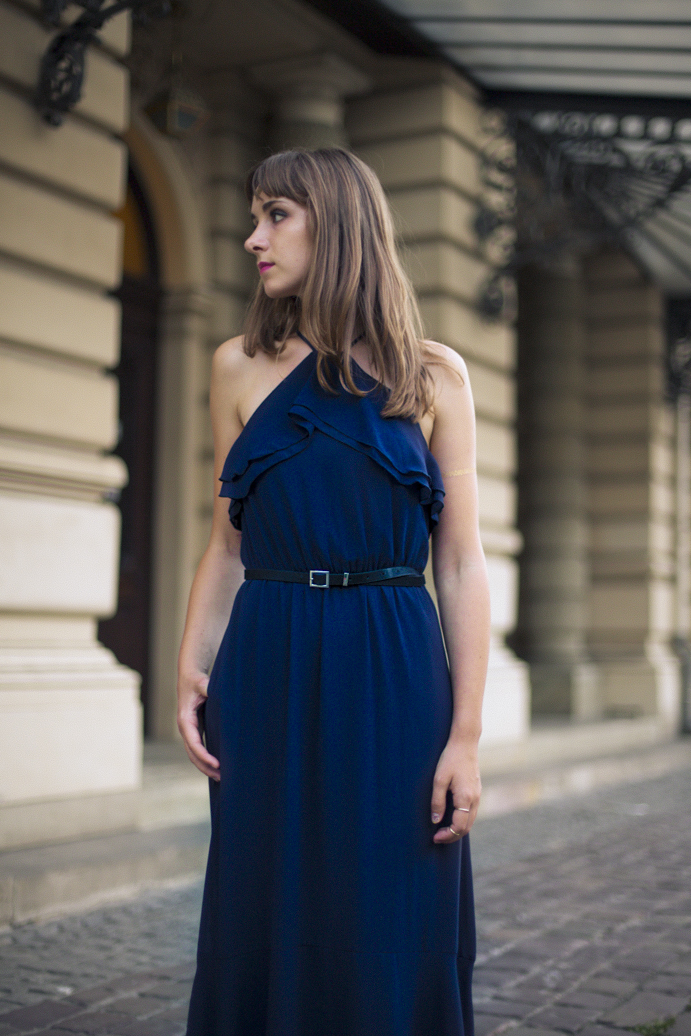 Sukienka H&M | Biżuteria I am | Sandały Clara Barson
Dress H&M | Jewellery I am | Sandals Clara Barson